FEED YOUR JOY™
A Culinary Adventure for Food Lovers in the Napa Valley
The CIA at Copia is The Culinary Institute of America's food and beverage hub in the heart of Napa.
Sign up for our newsletter
and
follow us on social
to get the latest news and updates of our dining experiences, hands-on food enthusiast classes, shopping, and more.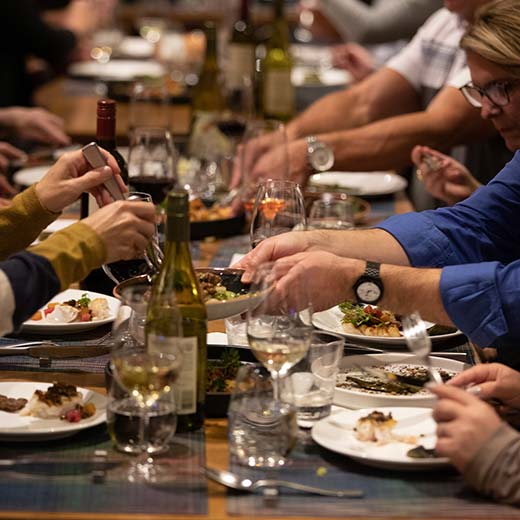 Bay Area favorite, Chef Sayat Ozyilmaz CIA '15, offers a dynamic, Mediterranean-inspired menu of personal and shareable plates inspired by the day's bounty from the Copia gardens. Enjoy our expansive indoor and outdoor garden dining experience along with a curated California-driven wine and beverage program. Now serving dinner and weekend brunch!
Check out The Grove now
The CIA at Copia's downtown Napa quick service lunch spot where you can pick up Mediterranean lunch specialties to-go. Fresh sandwiches, spreads, salads, and snacks to enjoy on your lunch break.

We have an online pre-order option along with our catering menu—treat your friends or staff. When you pick up your order choose from the outdoor culinary garden setting, inside atrium where the self-serve Wine Bar is open, or simply take it to go.
Check Out Lunch Box Now
Did You Know?
We have an exact replica of the prep kitchens used at the Bocuse d'Or competition in Lyon, France. Team USA trains at Copia!
Discover the vibrant sights, sounds, scents, and tastes inspired by Marco Polo's legendary travels along the Silk Road during this culinary expedition with Le Petit Chef. The evening includes a seasonal Spice Trail-inspired six-course dinner prepared by our creative team of CIA chefs and cutting-edge 3D technology.
Learn More
Wine tasting on your terms. State-of-the-art dispensers with up to 24 curated offerings. Red, white, new world, old world, and trending—just have fun discovering with tasting portions or enjoy a glass. You get to choose.
Check out the Wine Bar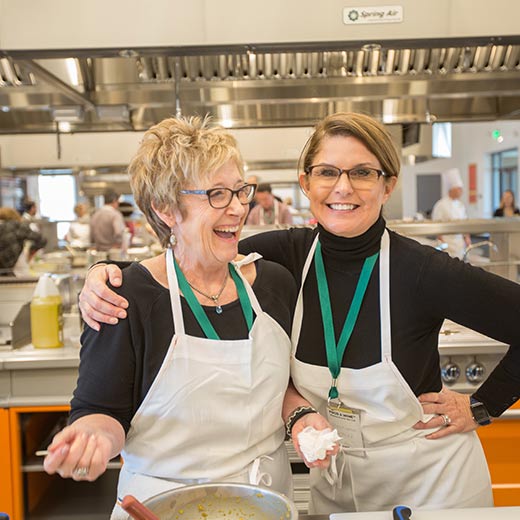 Feed Your Joy™ with multi-day culinary Boot Camps, single-day hands-on cooking classes, wine and beverage tastings, chef demonstrations, family-friendly classes, and holiday classes.

Step into our stadium-sized, state-of-the-art Hestan Kitchen for the experience of a lifetime. Get ready to roll up your sleeves and learn from expert CIA chefs.
Learn more about our classes
"The CIA at Copia is the center of the food world—on any given day you don't know which famed chefs will be stopping by."—Haute Living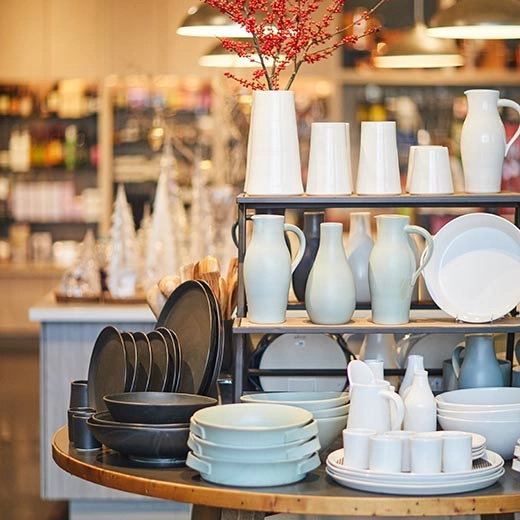 The Marketplace at Copia offers a selection of rare and beautiful household goods that are expertly curated to beautify your home and kitchen. Shop cookware and culinary antiques, hand-stitched linens, locally made pottery, cookware, items for the home and garden, gifts, and accessories, as well children's culinary tools and books.
Learn More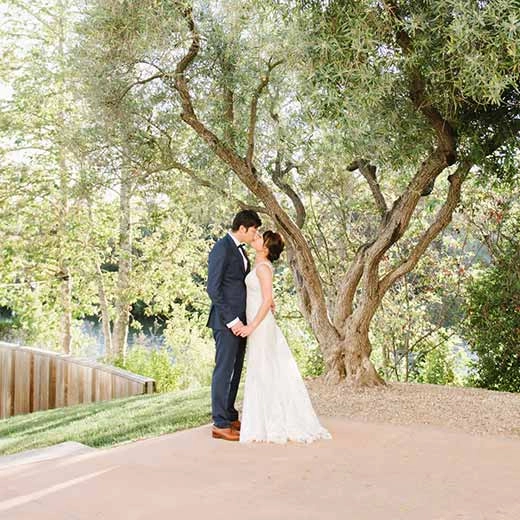 Let The Culinary Institute of America help create the food-centric wedding, bachelor/bachelorette party, or other celebration your inner foodie desires. The CIA at Copia offers a variety of picturesque indoor and outdoor spaces for your ceremony, reception, rehearsal dinner, wedding brunch, bachelor, or bachelorette party. Our expert team will work with you on every aspect leading up to the big day, including menu development, beverage pairings, décor, or hands-on ways to weave unique food experiences throughout your event.
Book Now!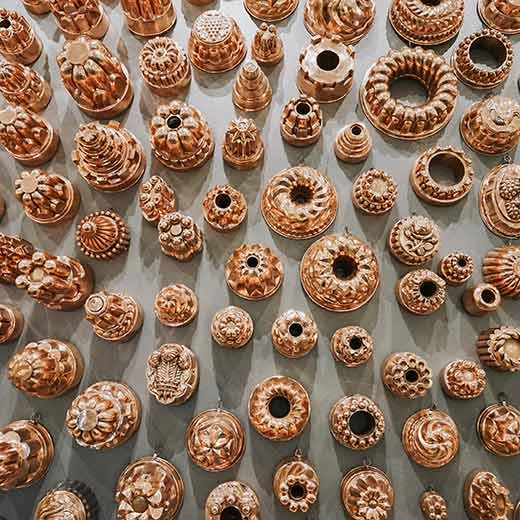 More than 4,000 culinary artifacts await you in our impressive Chuck Williams Culinary Arts Museum, including our picture-worthy wall of rare copper molds, animal-shaped tureens, and a plethora of other culinary curiosities. Feel free to explore our other rotating exhibits.
Visit The Chuck Williams Culinary Arts Museum
The CIA at Copia is a food and beverage hub in the heart of Napa, an all-encompassing culinary destination. Come take a class, dine at The Grove or grab a sandwich from Lunch Box, drop in for a glass of wine or experience a unique, 3D animation tasting menu. Feed Your Joy!™