Culinary Garden at Copia
The Culinary Garden at Copia features seasonal crops and regional plants that account for most of the produce, herbs, and other products used throughout The CIA at Copia facility. The 32-bed garden sits prominently in front of the building, greeting our guests as they approach. It is an oasis, perfect for a stroll, to enjoy your Lunch Box take out, or simply to pause for a moment. There are lots of photo opportunities as well!
Please note that our garden is open to the public, and we encourage you to visit—but please refrain from picking any of the produce.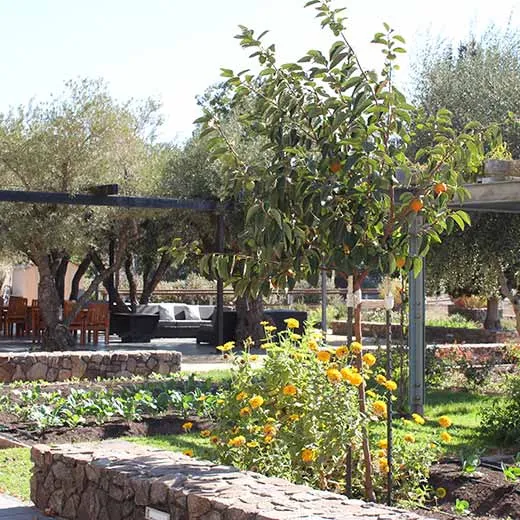 What's Growing?
Crops include a range of flowers, herbs, veggies, and perennials, and the garden is complete with a pollinator garden and greenhouse. You'll also find fruit trees, citrus trees, and olive trees throughout. Our culinary gardener, Zainab "Zee" Husain, works with CIA's executive chef and culinary teams to determine what to grow in the garden. She balances that with crops that grow best in the climate and may not be easily accessible in local grocery stores, like Thai basil, Lebanese za'atar, huacatay, and kabocha squash.
August Highlights
Peak vegetable harvesting month
Heirloom tomatoes are ripening, peppers are turning red, and all other vegetables are growing well
Sunflowers are in bloom
Begin seeding fall veggies in the greenhouse
Begin removing some spring vegetables and prepping those garden beds for fall planting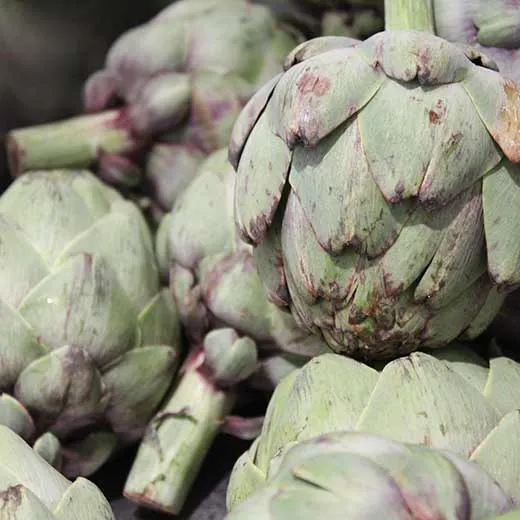 Sustainability
Sustainability plays a huge role in everything we do at the CIA. We practice no-till gardening as a way to open up compacted soil without causing soil erosion, crop rotation to improve soil health and optimize nutrients, and companion planting to increase crop productivity. Almost all of the produce grown in the garden is harvested for our restaurants and public classes with little left over. When surplus is available, you can find it for sale at Marketplace. Stay tuned for more information on summer produce and flower sales!
Meet Our Culinary Gardener
Zainab "Zee" Husain is a recent transplant to Napa. She graduated from the University of California, Davis with a master's in international agricultural development and is pursuing her passion for growing and learning more about foods from various parts of the world. She is excited to work with the chefs at The CIA at Copia to select and grow varieties that are not commonly found in the local food system. In her free time, Zee enjoys backpacking, running, and cooking her way through her collection of cookbooks.
Garden tours coming soon!