Marketplace at Copia
The Marketplace at Copia offers a selection of rare and beautiful household goods that are expertly curated to beautify your home and kitchen. Shop cookware and culinary antiques, hand-stitched linens, locally made pottery, items for the home and garden, gifts, and accessories, as well children's culinary tools and books at the only culinary store in Napa.
Hours: Seven Days, 10:30 a.m.–5:30 p.m.
Closed Thanksgiving and Christmas Day

Marketplace is now offering knife sharpening services in partnership with
Perfect Edge Cutlery
. Drop off is available every first and third Thursday of the month at Marketplace, with pick up after 10:30 a.m. on Saturday.
Holiday Shopping at Marketplace
The holidays are right around the corner! Start your holiday shopping at Marketplace. Shop new arrivals, like our Gerda Shupe cutting boards, and exclusive products from other local artisans, like Amanda Wright Pottery. You can even pick up CIA merch for the home chef—including clothing, mugs, and kitchen accessories and tools. And our selection of cookbooks has something for everyone and every skill level.
Find something special for the foodie on you holiday list!
The Marketplace at Copia has a variety of curated gifts for the Holiday season.
Local to Napa Valley, each Amanda Wright Pottery piece is made from hand thrown clay which creates subtle differences in her art.
Choose from wide variety of culinary glass ornaments.
The Marketplace at Copia has a variety of curated gifts for the Holiday season.
Specialty Holiday Ornaments
Our Coravin bottle opener is the perfect gift for that special person on your holiday list.
Be prepared for the festivities and make your next holiday party merry and bright!
Treat yourself or your favorite host to a curated cocktail gift set this holiday season.
Here is a Small Sample of the Products We Offer:
Cookware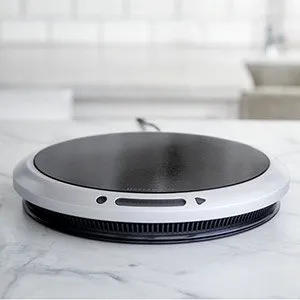 Hestan Cue Smart Cooking
Pair the induction cook top with Hestan Cue pans and the app for the world's most advanced smart cooking system.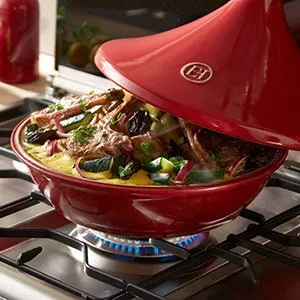 Emile Henry Tagine
These French ceramic tagines go straight from stove top or oven to table for a delicious Moroccan meal and impressive presentation. Dishwasher and microwave safe, available in two sizes.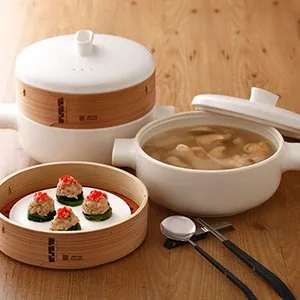 JIA Steamer Pot
Perfect for steaming with the bamboo and terracotta insert or for stews or rice on its own. The pot and lid are made from fireproof ceramic. It can be used on open flame gas stoves and in both conventional and microwave ovens.
Pantry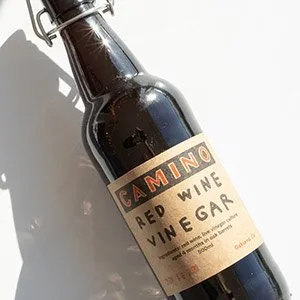 Camino Red Wine Vinegar
Bay Area foodies will remember Chef Russell Moore's famed Camino restaurant. Each batch of Camino Red Wine vinegar spends a minimum of four months in oak barrels. The result is a complex and versatile vinegar.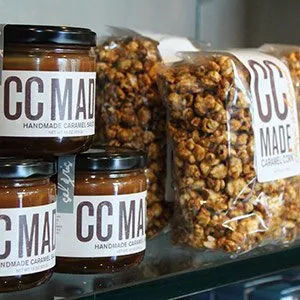 CC Made Artisanal Popcorn
Berkeley based CC Made Artisanal Popcorns are a sweet treat and make fabulous hostess gifts. Sample all four flavors!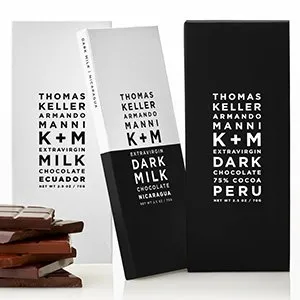 K+M Extravirgin Chocolate
Famed local chef Thomas Keller adds heart-healthy MANNI organic extra-virgin olive oil to his bean-to-bar chocolate to create a signature texture while boosting its antioxidant properties.
Tabletop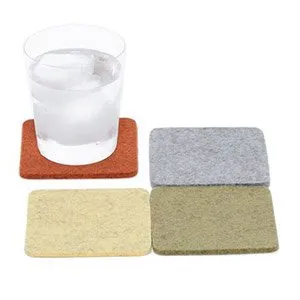 Graf Lantz Wool Felt Coasters
Made from high quality German merino wool felt, their clean and minimal execution offers an unexpected textural and refined modern heritage element to any home decor. Solid and assorted sets of four. Produced in LA.
Peugeot Salt and Pepper Mills
Offering style and performance in equal measures, these French-made manual mills set the gold standard. They sit beautifully on the counter-top or dining table.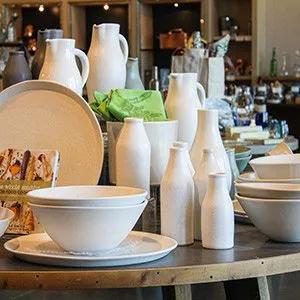 Amanda Wright Pottery
Each piece is made by hand in the Napa Valley. Using white stoneware and neutral-colored glazes, Amanda creates traditional forms charged with a modern spirit. It is utilitarian art intended for everyday use.
Tools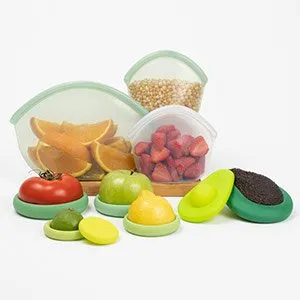 Food Huggers
Replace wasteful plastic wrap and baggies with modern, reusable, and dishwasher safe Food Huggers and bags.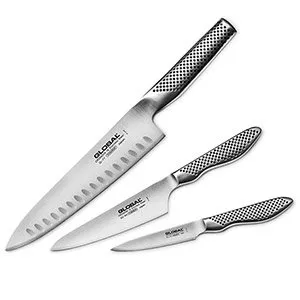 Global Knives
Crafted by hand in Niigata, Japan, GLOBAL knives are manufactured to extremely high and exacting standards.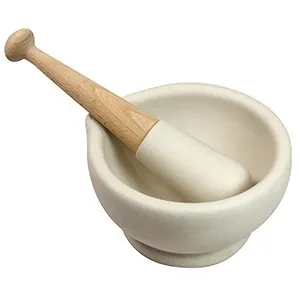 Milton Brook Mortar and Pestle
Milton Brook has been making the iconic Mortar and Pestle for over a century. Fine unglazed porcelain provides the perfect abrasive finish for grinding and crushing. It's as beautiful as it is functional.
CIA Merchandise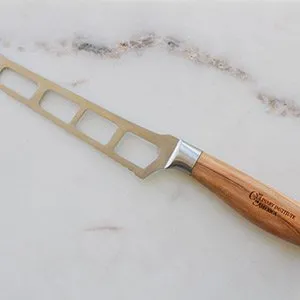 Olivewood Cheese Knife
With lasered CIA logo.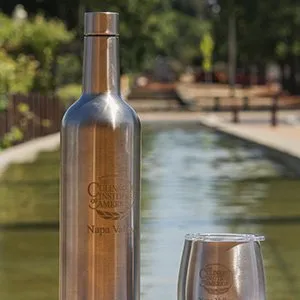 Wine Flask and Glass
Stainless steel, triple walled wine flask and 8 ounce stainless steel wine glass with CIA logo.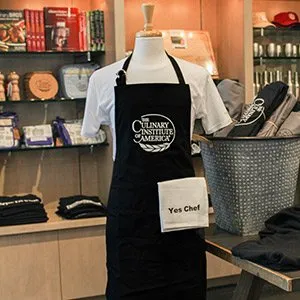 CIA Apparel
CIA apron, "Yes Chef" flour sack towel, t-shirts, baseball caps, and more.