Meet the Team—The Grove at Copia
Our restaurant team is helmed by accomplished alumni of The Culinary Institute of America. Learn more about our team below.
John Riggio CIA '07
Director—Food and Beverage
After graduating from the CIA in 2007, John and his wife jumped on a plane and flew to the Napa Valley.
Dominic Orsini, CIA '95
Executive Chef
The Culinary Institute of America is very special in my life and my heart. My history with the CIA starts with graduating from Hyde Park, NY campus in 1995.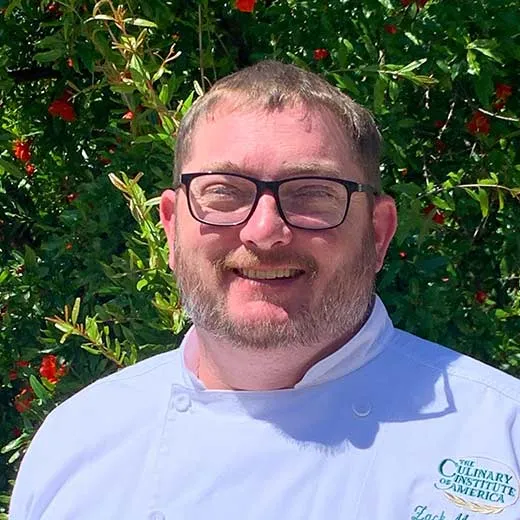 Zack Mutrux, CIA '12
Sous Chef
Growing up in Missouri, Zack was really into cooking from a young age. He always had a knack in the kitchen, but didn't realize it was possible to turn his passion into a career.
Zainab "Zee" Husain
Culinary Gardener
Zainab "Zee" Husain is a recent transplant to Napa. She graduated from the University of California, Davis with a master's in international agricultural development.
---
Check out all of the Food and Wine options at Copia: