Meet the Team—The Grove at Copia
Our restaurant team is helmed by accomplished alumni of the Culinary Institute of America. Learn more about our team below.
John Riggio CIA '07
Director—Food and Beverage
After graduating from CIA in 2007, John and his wife jumped on a plane and flew to the Napa Valley.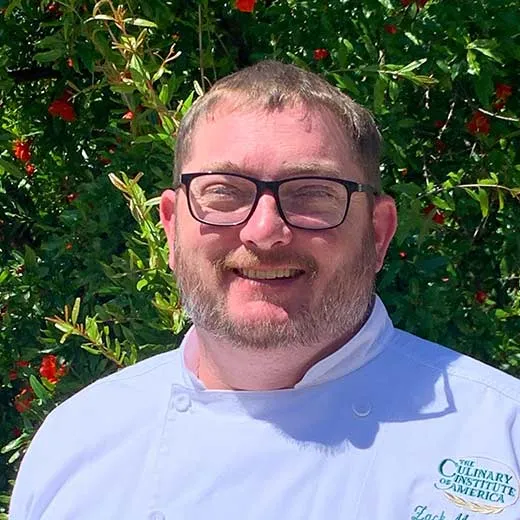 Zack Mutrux, CIA '12
Sous Chef
Growing up in Missouri, Zack was really into cooking from a young age. He always had a knack in the kitchen, but didn't realize it was possible to turn his passion into a career.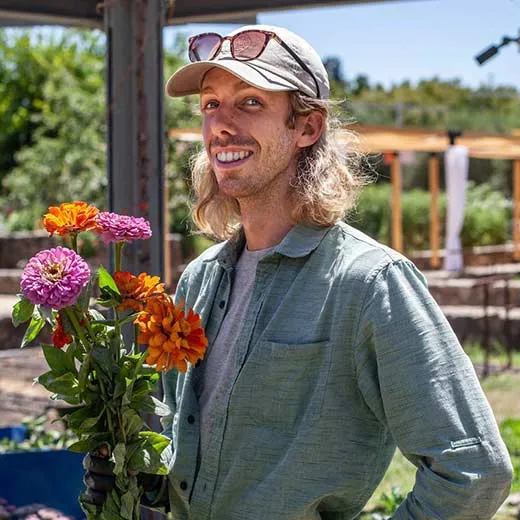 Jacob Tracy
Culinary Gardener
Jacob was born and raised in Napa and seeks to help heal our relationships with land and food. Working as an organic farm camp counselor, native and edible landscape, harvest intern and vineyard crewmate, he has grown to appreciate the gifts each season brings to our lives and our tables.
Rachel Kohn Obut
Consulting Gardener
Rachel Kohn Obut fell in love with gardening as a child, enamored by the joys of eating and cooking with just picked strawberries. After graduating from Oberlin College in 2005, she dove into farming.
---
Check out all of the Food and Wine options at Copia: