Chef Tanya Holland's California Soul Supper
Saturday, February 18
6 p.m.
Join acclaimed chef and friend of the CIA, Tanya Holland, for a communal, family-style supper, featuring recipes from her new cookbook, California Soul.
Welcome reception begins at 6 p.m., followed by the California Soul Supper, served family-style, in the famed Chuck Williams Culinary Arts Museum at Copia, at 6:30 p.m.
Chef Tanya Holland will be signing copies of her new cookbook, California Soul, which will be available to purchase at the event.
$150 per person, all-inclusive.
Ticket price includes food, drink (wine, beer, non-alcoholic), taxes, and gratuity.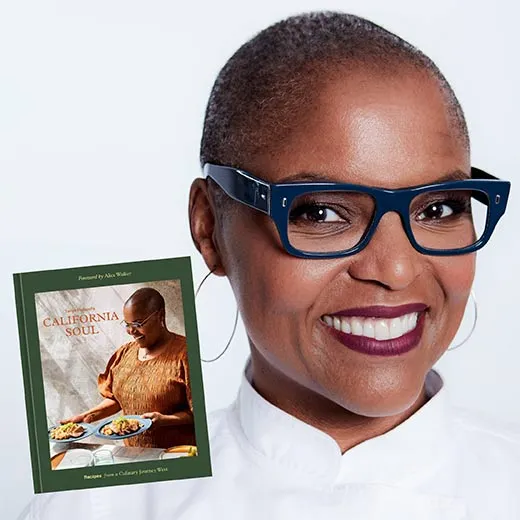 California Soul Supper Menu
At the CIA, more than 90% of our students receive scholarships and other forms of financial aid. Your patronage helps support this important priority, ensuring students can realize their dreams of attending the world's premier culinary college.