Every Monday at Grove, we'll be popping up an exciting dining experience presented by some of our friends in the Napa Valley.
If pizza is your love language, don't miss the wood-fired pies from Di Filippo's Wood Fired Pizza this month! Served with bubbling cheese and perfectly charred crust, the wide array of pizzas feature seasonal produce and local meats and cheeses. The blackened saucers, sides, and tasty dessert being featured is a result of John Di Filippo's Italian heritage, his love of perfectly fermented pizza dough and many years perfecting his craft.
Swing by, grab a slice, and say hi!
---
Menu
Complimentary
pickled farmer's market vegetables
Wood-fired Pizza Selections
All pizzas are about 10″ and cut into 7 slices
Quattro Formaggi four cheese pizza with mozzarella, provolone, Aisago and Pecorino cheese, tomato sauce, Sicilian Oregano, olive oil
Funghi a mixture of mushrooms sautéed in olive oil, shallots, white wine and parsley, no tomato sauce, a blend of provolone cheese and imported truffle pecorino cheese, Sicilian oregano
Salsiccia house made Calibrian sausage, tomato sauce, sautéed baby fennel and garlic, fontina cheese, rapini and pecorino cheese
Salads
Panzanella summer heirloom tomatoes, sliced cucumber, pickled red onion, red bell peppers, basil leaves, parsley, croutons in an Italian vinaigrette on a bed of local greens
Romaine with a buttermilk gorgonzola cheese, cherry tomatoes, shaved fennel, crispy panchetta
Dessert
warm stone fruit crustata, whipped mascarpone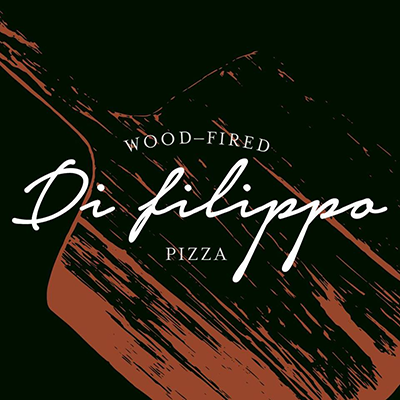 Please note: We kindly ask that you RSVP—this will allow us to prepare the right amount of food, but tickets are NOT required to attend