The CIA at Copia is proud to present A Taste of Tuscany featuring the wines and foods that make this region of Italy a premiere travel destination. We are delighted to welcome Giancarla Bodoni, the award-winning Executive Chef of Monteverdi Tuscany. Chef Bodoni will be preparing some of Monteverdi's most prized and popular signature dishes. They will be paired with wines from the world-renowned Casanova di Neri winery whose wines have repeatedly earned 100-points from Robert Parker. During this event, Casanova di Neri General Manager, Gianlorenzo Neri, will also be pouring the 2015 vintage of their various Brunello di Montalcino wines months ahead of their 2020 release. To add to this experience we will have, Sensory Expert, Orietta Gianjorio. Orietta hails from Rome, but has called California home since 2008. She will present a new way of looking at, smelling, and tasting various olive oils.
Chef Giancarla Bodoni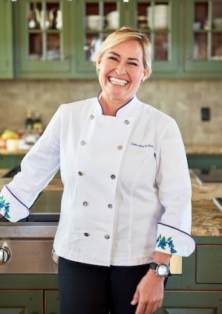 Giancarla Bodoni is the Executive Chef and Director of the Food and Beverage program at Monteverdi Tuscany. She also sits at the helm of the newly launched Culinary Academy where her private cooking classes and Chef's Table dining experiences feature Tuscan cuisine tailor-made to accommodate the tastes of visitors and guests.
Giancarla comes to Monteverdi after more than two decades running her successful Miami-based restaurant, Escopazzo, the first certified organic Italian restaurant in the U.S. She has been praised by the Miami New Times as "Best Organic Chef." Food & Wine honored her with their "critic's choice" award, and Haute Living placed Escopazzo on their list of the "Top Organic Miami Restaurants."
Under her leadership, Monteverdi's fine-dining restaurant, Oreade, was awarded "Best Hotel Restaurant" by Mr. and Mrs. Smith in 2015. Giancarla is never one to rest on her laurels. Fueled by a mission to be a good steward of the earth and motivated by a genuine concern for the health and well-being of each guest, Giancarla has planned an ambitious agenda for the 2019-2020 season, including the launch of a Chef in Residence program at Monteverdi's Culinary Academy. Her goal is to create truly memorable culinary experiences in one of the most special food destinations in the world.
Gianlorenzo Neri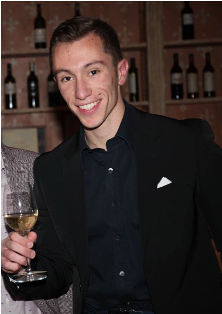 Born on the 2nd of October 1994 in Siena, Gianlorenzo Neri is, together with his brother Giovanni, the 3rd generation to be involved in their family's winery and estate, Casanova di Neri, located in Montalcino, Tuscany, Italy.
Gianlorenzo studied Agriculture in Siena, Economics in Rome and spent a semester in Copenhagen, Denmark on a student exchange program. He has spent time working in the US as waiter at Chazz a Bronx Original located in Baltimore and for Grappoli Imports in Maryland and Virginia for a marketing and sales internship. In 2015 he spent time working in London for Eurowines.
In November 2016 Gianlorenzo officially joined Casanova di Neri as part of the Family Board and is now responsible for the management of the entire winery.
Orietta Gianjorio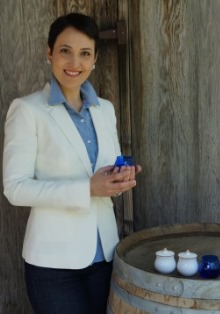 Orietta Gianjorio, native of Rome, expands her expertise to several commodities. She holds a 3rd level Sommelier certificate, an Olive Oil Taster certificate (IOC/EU), and she is part of the Italian Registry of Olive Oil Experts. Orietta is one of only two people in America to hold a certificate as an Expert in Honey Sensory Analysis, and she is part of the Italian Registry of Honey Sensory Experts. Orietta also holds a 2nd level certificate as a Qualified Chocolate Taster (International Institute Chocolier).
Orietta is the owner of ORIETTA LLC, a consulting company on sensory evaluation and descriptive analysis to the wine, olive oil, chocolate and honey industries. She works mainly on research for quality standards and labeling systems and for consumers outreach. Some of her clients are: the California Olive Oil Council, University of California (Davis), The Honey and Pollination Center (Robert Mondavi Institute), Mars Chocolate, the California State Fair Olive Oil Competition and Wine and Olive Oil Educational Center, The Italian Trade Commission and several wineries in the Napa area.
---
FOOD & BEVERAGE: Tickets include food and wine pairing. You must be 21 or over to purchase and consume alcohol.
PARKING: There is parking in the lot directly outside of The CIA at Copia as well as across the street, but the lots can get crowded. Plan to arrive early or carpool. Uber and Lyft are good options too!
CELEBRATE: We host a variety of public events throughout the year. See what's coming up next!